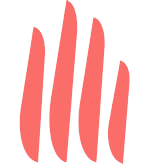 A true artisanal smoked salmon of the highest quality. Sustainably and organically farmed in UK waters, the salmon is cold smoked to give a fresher, less smoky flavour and a smooth silky texture.
In addition to the very highest standards of production, all the packaging used by Smokin' Brothers is plastic free and entirely compostable.
This smoked salmon is deserving of its place as a "Black Sheep" in the CasaCosta collection. One of the exceptional non-Italian products with this accolade.