Whilst selecting the products for CasaCosta, Roberto couldn't exclude the selection of spreadable creams by Il Parodi, a company whose goal is to combine nature and quality and, thanks to the constant search for premium quality raw materials and their scrupulous quality control, for Roberto they represent the idea of purity.
BIODIVERSITY | SUSTAINABILITY | HEALTH
Three steady concepts at the root of their philosophy, always respecting the territory and promoting regional products. The aim of this company is to fairly treat the environment and its primary resources, by protecting the territory and reducing the impact by adopting a biological culture as a principle of healthy nutrition.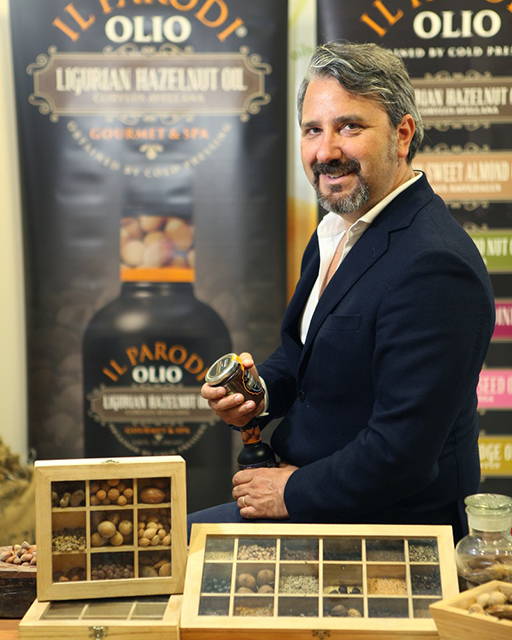 All high protein flours produced by IL PARODI are obtained from the cold pressing of seeds and nuts, which are naturally rich in fats but, thanks to a stabilising process, they're able to concentrate the amount of proteins and fibres, reducing the fats. High protein flours like these raise the properties of the food made with it, therefore are ideal for bread, focaccia and FUNCTIONAL pizza bases. In other words, thanks to the fat part (Omegas 3-6-9) the daily quantities of fatty acids essential for our health raise accordingly. Moreover, these flours can be used for protein smoothies high in fibres.